PMI Greater New Orleans Chapter
Sponsors
Become a PMI Greater New Orleans Chapter Sponsor today!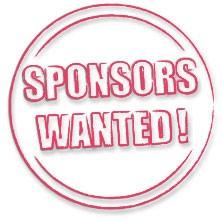 The PMIGNO Chapter is a Not for Profit Organization.
PMI directs each member's registration dues to the Greater New Orleans Chapter financial accounts. This is the Chapter's main source of revenue. The Chapter depends on your sponsorship to continue the advancing of the Project Management Profession throughout our community.
PDC Sponsorship Opportunity
Perhaps the most important component of this PDC is the sponsors. Without the support of sponsors, PMIGNO, a non-profit organization, would not be able to execute such a unique and extensive educational forum for our region's project managers and the industries they serve. This is an overview of some of the sponsorship opportunities available to you and your company so that you can:
Secure prominent exposure in front of more than 300 attendees at the PDC and many other PMIGNO networking and educational opportunities throughout the year.
Enjoy a generous sponsorship benefits package- including attendance at the PDC and many other PMIGNO networking and educational opportunities throughout the year.
Grow your customer base and expand your visibility where it counts most: among the top ranking construction, engineering, architecture, design, oil and gas, IT and environmental companies in our area.
Contact Brad Williams at marketing@pmigno.org for an application form and follow our simple and easy three step process:
1. Complete Sponsorship Agreement Form
2. Email your complete agreement to marketing@pmigno.org along with the information required for marketing and publicity campaigns. An invoice for the sponsorship can be provided upon request.
3. Send a check made payable to PMIGNO to the following address: P.O. Box 52097, New Orleans, LA 70152-2097
Sponsor Level Overview 
 PMIGNO offers 3 classes of sponsorships, to match the diverse needs of its members and supporters.
Monthly Sponsorship:
Website/Email Advertising: Banner ads on the PMIGNO website (www.PMIGNO.org) are appropriate for organizations that want to build brand recognition and reach a wide audience of PMs and decision makers.
Monthly Chapter Meeting: Chapter dinner sponsorships are appropriate for organizations that want access to PMs in person at one of the low-cost events that PMIGNO hosts.
Annual Sponsorship: Annual sponsorships offer the best value and highest level of recognition among PMIGNO's sponsorship programs. Annual sponsorships are appropriate for organizations that participate in many PMIGNO activities throughout the year. Annual sponsors receive recognition at all major PMIGNO functions, and elements of all the other sponsorship programs in one package. Annual sponsorships come in 4 different cost levels.
Corporate Partner:

 Corporate Partner sponsorships are appropriate for organizations that want to sponsor PMIGNO but prefer to provide material or technical support as in-kind services in lieu of payment. These sponsorships are negotiated on a case per case basis.
 

Monthly Sponsorship:

 

Annual Sponsorship:

$150 - Advertising

$1000 – Bronze

$300 – Dinner Meeting

$2000 – Silver

 

$3000 – Gold

 

$4000 – Platinum
Click here to view and apply: 
PMIGNO Sponsorship Levels